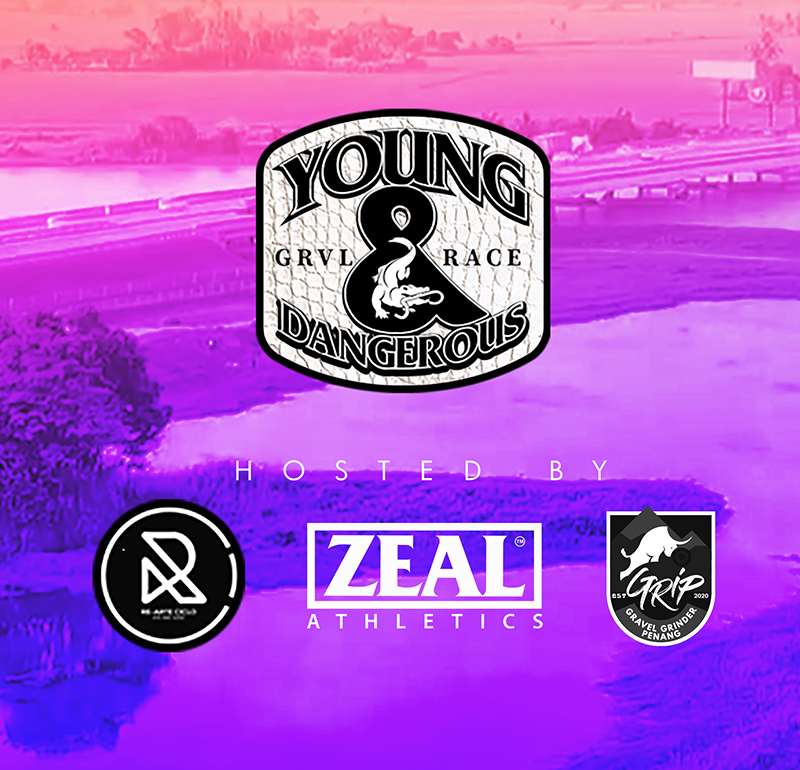 Registration for this event has closed
What is Y&D?
Young & Dangerous Gravel Race is a self-supported, endurance bicycle event along the gravel and dirt roads of Muda river, Kedah. The idea to create Young & Dangerous Gravel Race was born in 2021, at a time when gravel grinding was just beginning to catch the interest of the endurance cycling community, mainly during the Covid-19 pandemic. Inspired by some of the early gravel grinder events, our event founders knew that the beauty of the region along Sungai Muda Kedah is best explored on two wheels, and with that, Y&D took shape thus becoming the 1st ever gravel race in Kedah.

The name 'Young' taken from the Sungai Muda name, while the word 'dangerous' was added just to spice things up for the young generations.
Event Info
Race Format: Self-supported,
120km
300+- eg gain
8 hours cut off time (7:30AM- 3:30PM)
When: 7th July, 2023- RACE PACK COLLECTION from 3pm- 10pm
8th July, 2023- RACE DAY start at 7:30am #
Race venue: Kebun Padi Campsite, Kampung Kelang Makau, 08000 Sungai Petani, Kedah https://goo.gl/maps/5LnBBhqaRfwZyuLM6
Race Participant: 250- 300 pax max
The Race Course
Our 120KM race course resides mostly alongside the river of Sungai Muda service road which is a long stretch hard pack gravel, perfect for fast-paced gravel riding. In between you will experience some padi fields and coastal road with a breath-taking view. At the end of the course, you will tackle some dynamic hilly sections not more than 300 meters of elevation gain in lush green of palm oil plantation.

In summary, riders will experience a dynamic course which will test their ability to adapt with various terrain and technical expertise.