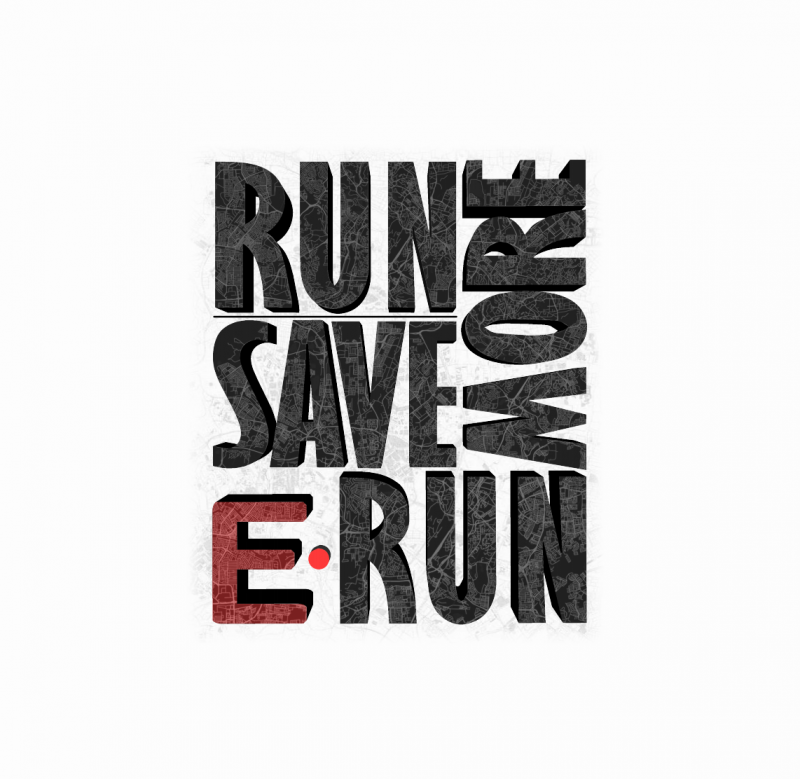 Registration for this event has closed
Please download the PDF deck for complete information.
What is the E.Run about?
With the ongoing pandemic, the running world has gone virtual. We have come up with something different of a virtual run.

With the E.Run, we hope we are not only helping you save money by doing what you love doing most, but also help the local sports industry to get by this world crisis.
With a low entry fee, and an attractive reward structure, and of course a nice challenge to keep you running fit, the More you Run, the More you Save.
So sign up today and log those miles.
For updates, visit: www.facebook.com/runmoresavemore
How Does It Work?
Step 1: Participants register online
Step 2: Start running
Step 3: Upload workout file to https://bit.ly/3gKJ657
Step 4: Once the participant thinks he/she has achieved enough, just send a "Redeem" email to the organizer
Step 5: Participants will receive the online shop links and discount codes via email
Step 6: Start shopping online with the discount codes
Submit your workout here:
You do not need to run the full distance (50km) at one go to make it to the next discount level. Your running mileage is accumulative.
Duration of the E.Run
The duration of the E.Run is 2 calendar months.
You can start logging your mileage from 1st July – 31st August 2020
Redeeming your vouchers
You do not need to run up to 500km.
You may redeem your vouchers at anytime during the event period, provided you have hit the mileage targets as stipulated in the chart.
You can only redeem the vouchers once only. Meaning once you redeem, you have decided to stop your event.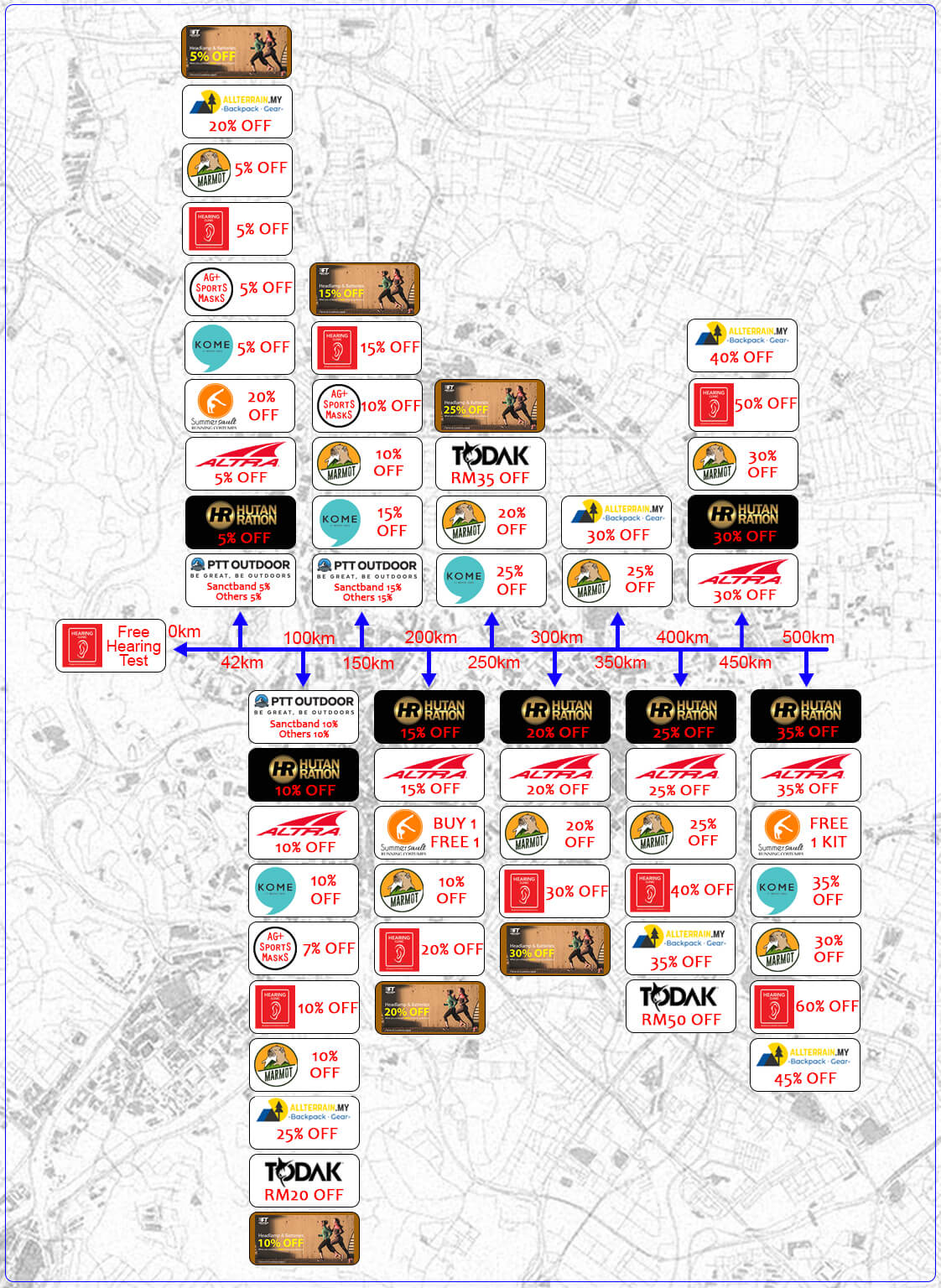 Rules
The maximum duration of this program is 2 calendar months. From 1st July – 31st August 2020.
No limit on number of workout uploads. GPX file or a screen shot of your workout is suffice.
Both mileage and time must be present in the workout file you send to us.
You do not need to run the full distance (50km) at one go to make it to the next discount level. Your running mileage is accumulative.
As this is a virtual run, your own honesty would be the biggest contributor to your achievement.
Cautions
As all activities may put the person in harms way, we strongly encourage you to perform your activities in the safest way possible. We do not condone or encourage activities that may result in injury or losses to the participant of this program.
As everyone has different fitness level, we encourage you to perform such activities according to your level of fitness. If you have doubts about your fitness level, please consult your doctor and perform a medical checkup if necessary.
Remember, if you think you can't, then don't. You can always come back another day to finish the run.
This is strictly not a competitive program.
Indemnity
By participating in this program, the successful registrant has agreed to rules and regulations of the program and has agreed to indemnify the owners of the Virtual Program against all property or life losses that is resulted by the registrants'.
The registrants' will indemnify the Sponsors and partners of the Virtual Program from any claims.
Please download the PDF deck for complete information.

Altra zero drop shoes are distributed by Runners Unite. At Runners Unite, we are all about technology and service, providing a variety of world class timing solutions for mass participation endurance events. We also offer many other complimentary services including online registration, results web hosting, and event app. Visit them at: https://runnersunite.com.my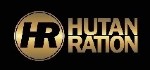 Hutan Ration believes in being a source of inspiration to the community towards a healthier lifestyle. Although a young company, from Day 1, we have a vision to be the World No 1 Halal Sports Nutrition brand. Hutan Ration bars are manufactured at our own factory in Terengganu, made with 100% all natural superfood ingredients. Visit them at : www.hutanration.com

Established in 2017, KOME revolutionize and innovate the way we all put on our shoelaces. Don't let your old shoelaces disturb your daily activities. Visit them at : http://kome.com.my

PTT OUTDOOR provides outdoor equipment for adventurous, passionate, energetic, outgoing and fun-loving people just like yourself. PTT Outdoor firmly believe everyone is one outdoor experience away from falling in love with nature and adventure. Visit them at : https://www.pttoutdoor.com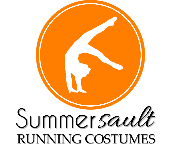 Founded in 2014, Summersault Running Costumes started out as an activewear company selling fashionable activewear. In 2017, we decided to focus our efforts on running costumes. To date, we've worked with running organisers to provide runners with the right costumes. Visit them at : http://summersaultmy.com

Marmot Trail Gaiters@Truly local Malaysia brand
Gaiters are garments worn over the shoe, used primarily as personal protective gear. They're brilliant for keeping debris out of your shoes that may cause hot spots and blisters. Best for trail running & hiking. Visit them at : shopee.com.my/marmotsports

Specializes in sports face mask with silver ion technology for the active community. Visit them at : shopee.com.my/agsportsmask

'' Bringing the decibels back to you '' Audio Aid is a hearing clinic that actively supports the hearing impaired community thru running. Every participant that signs up for the E-Run is entitled to a free hearing checkout worth RM120.
Visit them at : https://www.myhearingclinic.org/

TODAK is an Urban lifestyle brand that emphasize in Todak's Attitude.
With our slogan "Breaking The Limit", we are bringing the culture of someone with a limitless attitude in achieving their goal breaking through every obstacles. Visit them at : www.todak.com

All Terrain Enterprise has been established since 1989, better known as Kedai Beg Yoon Hin. Our business are major focus on retail of backpack, and luggage based in Pertama Complex, Kuala Lumpur. We are known for our great customer's services and extensive range of quality backpack products. Visit them at : www.allterrain.my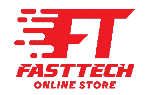 FastTech Online Store is the latest consumer electronics gadget store in Malaysia. We bring you latest, fastest and affordable gadget to your life. Visit them at : https://shopee.com.my/fasttech01?v=82a&smtt=0.0.3
| No. | Display name | Bib number | Total Mileage (km) |
| --- | --- | --- | --- |
Terms & Conditions
Participants' use of the vouchers is strictly a trade solely between the online shop and the purchaser(participant).
All terms and conditions on the voucher are strictly the prerogative of the online shop.
All voucher code are unique and are for one time use only, unless stated otherwise.
Redeeming the voucher is considered as the end of the virtual run. So achieve as much as you can before clicking the redeem button.